How to go plant-based for the planet
How to go plant-based for the planet
Presented by Rachel Larsson, Naturopath & Nutritionist and Gut Health Expert
Tuesday 26th May 2020
7-9pm
Elk Wellbeing, 282a Queens Parade Fitzroy North VIC 3068
Tickets: $55
Nourish Melbourne Member: $45 (click here when logged in to view your redemption code)
---
In light of the recent devastation our beautiful country has experienced with drought, bushfires and unstable weather patterns, there has been much discussion as to what we can do as individuals to help the environment.
In addition to using your reusable coffee cup, riding your bike more, and recycling more efficiently, you may be considering a vegan or vegetarian diet.
Currently, there is an overwhelming (and sometimes conflicting) amount of information as to what is involved in transitioning to a vegan or vegetarian diet.
As a result, you feel uncertain and confused causing you to avoid making any change or worse, transitioning your diet but in a way that is nutrient void.
To help you decide what diet is best for you and the environment we'll be covering:
+ Nutritional considerations with vegan and vegetarian diets and and how to address these
+ Some realities of being a vegetarian or vegan and the role of supplements
+ How vegan and vegetarian diets affect your gut health
+ What to do if legumes and pulses and are causing discomfort and pain
+ How your dietary choices can affect the environment
+ The importance of your mental health and relationship with food.
Please note: Tickets are non-refundable but can be transferred to a friend if you can no longer attend.
---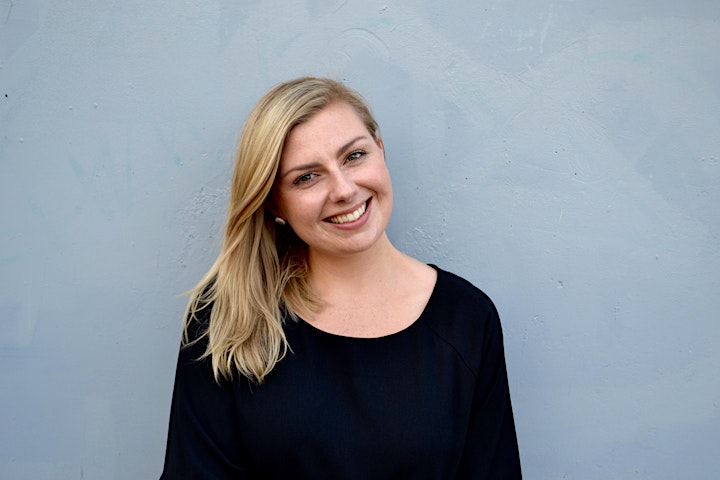 About Rachel
Rachel is a warm and passionate naturopath and nutritionist who specialises in gut health. She also excels in supporting those with food intolerances and sensitivities, fatigue, mould illness, stress and mental health concerns, poor immunity, autoimmunity and issues of detoxification.
Rachel offers a unique approach to healing by combining:
+ Gut health
+ Food as medicine
+ Functional testing
+ Evidence-based medicine
+ Nutritional biochemistry
+ Mindfulness and connection.
Rachel supports her patients on her signature program called The Gut Feeling to Gut Healing Program. This program combines the latest in evidence-based treatments and functional medicine with holistic traditions of naturopathy to help you achieve your health goals. She works in partnership with you to educate and empower you to create and sustain optimal health and vitality.
Rachel has also collaborated with leaders in the health industry including I Quit Sugar, Food Matters and The Mind Body Spirit Festival.