Learn to Meditate
Learn to Meditate with Natasha Mason
Upcoming introduction talk:
Wednesday 4 March 2020, 7-8pm
Willow Urban Retreat, 1203 High Street Armadale 3143
>>> FREE registration. Click here to book your place for 4 March intro talk <<<
WEBINAR - join from where you are!
Tuesday 25 February 2020, 8-9pm AEDT
>>> FREE registration. Click here to book your place for the 25 February online webinar <<<
---
An evening to learn about meditation and cultivating self compassion through this effortless technique.
Presented by Founder of Nourish Melbourne, and Meditation Teacher, Natasha Mason
Come along and join Natasha for an informal chat about her experience with meditation and what led her to becoming a Meditation Teacher.
Natasha will share how her daily meditation practice has cultivated complete self-compassion, transformed her awareness as a parent, and how it's enabled her to evolve her business and relationships of all kinds.
Through meditation, Natasha has noticed daily life become more calm, grounded and settled. It hasn't stopped difficult situations from arising, but the practice has enabled her to respond to these situations with loving kindness, and stable self awareness.
Natasha will also share information about her upcoming 3-Day Learn to Meditate Course's running on 13-15 March 2020 at Willow Urban Retreat in Armadale (scroll down for more details).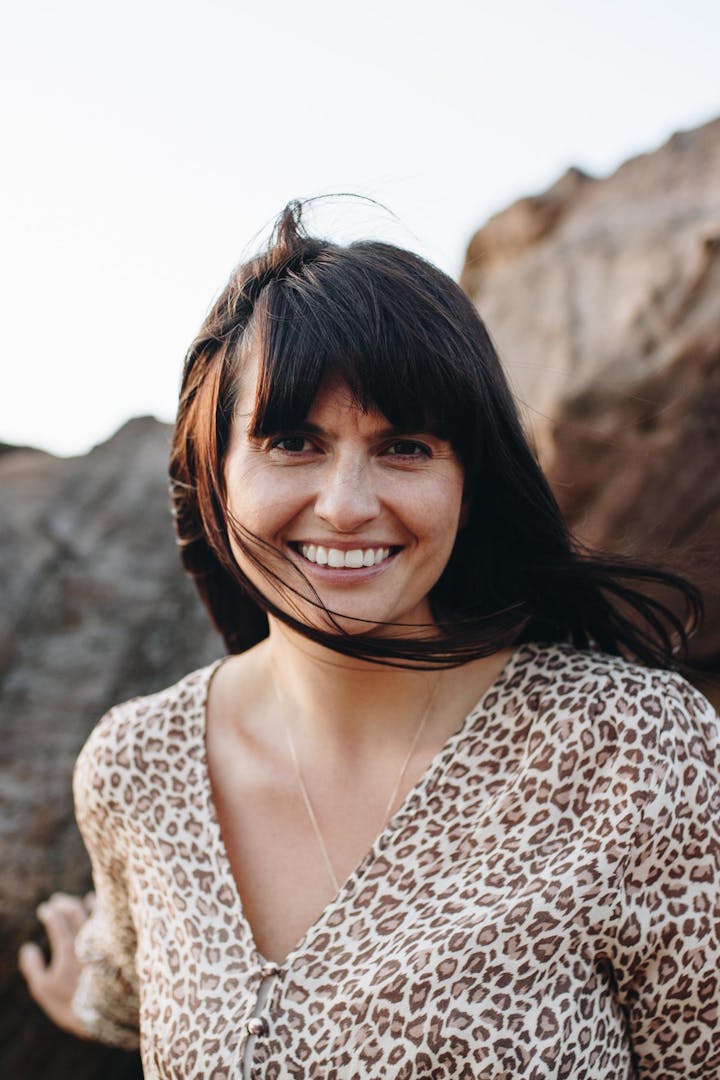 ABOUT NATASHA

Natasha Mason is the Founder and Director of Nourish Melbourne. Nourish Melbourne is a carefully curated community of all things wellness, offers Melbourne's and Australia's only holistic health membership and is a wellness focussed event provider. As wellness is becoming such a large priority in our lives, the Nourish Melbourne Membership complements this to give you access to tailored workshops and events, incentives when you access any one of over 100+ trusted services, stores and products, and access to a supportive community.
Before Nourish Melbourne, Natasha worked as a Marketing and Communications Consultant following study with the Chartered Institute of Marketing (UK). Natasha also holds a Bachelor's Degree from Deakin University majoring in Nutrition, Sport Science and Health Promotion. Natasha is a Meditation Teacher and qualified in both Reiki level 1 & 2 and has completed Mental Health First Aid training with Mental Health First Aid Australia.
It is Natasha's mission to enable self-compassion and self-love to flourish within individuals. Natasha is able to deliver this, not only through the well-being products and services offered through the Nourish Melbourne community, but with the addition of integrating this effortless meditation technique.
Natasha lives in Bayside Melbourne with her husband and two children.
---
ABOUT THE 3-DAY LEARN TO MEDITATE COURSE
>>> 7-9 February 2020 at Urban Zen Yoga Highett
7-8.30pm Friday 7th February
4-5.30pm Saturday 8th February
11.30am - 1pm Sunday 9th February
> REGISTER HERE
>>> 13-15 March 2020 at Willow Urban Retreat Armadale
7-8.30pm Friday 13th March
4-5.30pm Saturday 14th March
4-5.30pm Sunday 15th March
> REGISTER HERE
Prefer to learn 1:1? Please email Natasha for further details about learning to meditate in a private setting.
Over 3 x 90-min sessions over three consecutive days, you'll learn to meditate on your own with an easy and effortless technique that has profound results.
Benefits of this course, and of introducing a meditation practice to your day:
1. Effortless technique
2. Anyone can learn it – no previous experience required.
3. Causes deep rest, recovery from fatigue and stress
4. Increases present moment awareness
5. Increases self-confidence
6. Increases your capacity to meet challenges and demands with a creative perspective rather than being reactive
7. Makes you more adaptable to unmet expectations
8. You're more easily able to recover from unmet expectations
9. Enables you to embrace the reality of what's going on more easily.
Course investment: $330 incl. GST
Nourish Melbourne Members: $295 incl. GST
---
COURSE TESTIMONIALS

"Natasha is the embodiment of everything I hope to achieve from a consistent meditation practice. Her calm, gentle energy together with her genuine passion and dedication to her own practice, made her the perfect teacher to re inspire me to connect back to mine. I loved her non judgmental and inclusive approach, making the course suitable for beginners as well as those who simply need a reminder to make their meditation practice more of a habit. She infuses the course with wisdom from her own experiences and life learnings, making this far more than simply a learn to meditate course. I'd feel extremely confident recommending her course to any of my patients as well as my family and friends." - Elise Grauer, Naturopath and owner of Bodhi Wellness
"Life changing! Natasha's guidance was exceptional. Would definitely recommend." - Lauren C

"The course was such a beautiful experience, I was completely surprised by how much I would engage with the course and instantly felt I wanted to learn more and incorporate it into my everyday life. Natasha is a very engaged and knowledgeable instructor, she naturally created a space that was inviting & wanting you to learn and connect more with others and yourself. I highly recommend the course if you are interested in wanting to explore meditation and incorporating it into your life. It is more than just a course on how to meditate, it was a wonderful experience". - Zoe E
"After years of trying to teach myself meditation through various apps and never really getting it I found this course to be the breakthrough that I needed to fully understand the benefits of meditation and learn how to do it. The course content was simple and effective yet intimate and personal. On completion of the course I now feel confident on how to bring meditation into my everyday life. I will be forever grateful for being taught such a precious life skill." - Kate Liscombe, Marketing & BD Consultant
"Natasha had a very composed and welcoming approach which in turn definitely made the experience of the sessions very effortless and rejuvenating. Learning the technique she taught has been a very fulfilling investment in myself. Thank you." - Kritika S
"Natasha's meditation course was a real eye opener for me. I tend to worry/stress a lot about negative work and personal experiences. The course made me help to handle this in a better way and work on self reflection. Natasha is a genuine caring person and will make you feel loved and comfortable during here sessions." - Eleonora

"Thank you Tash for the prompt (and permission!) to just stop and be - not once but twice a day. And the reminder of the benefits of doing nothing when we're all so busy doing everything. This course delivered so much more than a meditation app - there were opportunities to discuss our experiences with other wonderful humans, all on similar journeys, as well as the different ways we can all incorporate better self care and meditation practises into our lives. I loved this course not only for what I learnt about the practise of meditation but also the everyday ways I can better take care of me and (I hope!) make this a lifelong habit. Thank you Tash for being our teacher." - Elizabeth L
"After years of using every meditation app available I felt I had exhausted the digital world and still wasn't even sure if I was doing it right. Now, thanks to some 1-on-1 coaching by Natasha, I have an in-depth understanding of how to properly undertake my meditation and what to expect. Natasha has given me a renewed passion and, since doing the course, I have meditated twice a day, everyday and am thoroughly enjoying it." - Craig Withers, Founder, Urban Escape